Have you cleaned your gutters lately?
I was showing a home in Park Hill recently, and we noticed piles of pine needles in the gutters.  The buyers remarked that it looked like a fire hazard.
Denver area pine trees shed massive numbers of needles this time of year, which clog gutters and prevent proper drainage.  Remember to check your gutters for needles and leaves, and clean them out before the rain and snow descend.  This should be one of your regular home maintenance items.  If you've already checked it off your list – good for you!
Don't let pine needles or leaves plague your gutters, inspect all of your gutters this week while the weather is still gorgeous!  It's one of those things that home buyers may not overtly notice, but gives your home a well-maintained look.
Gretchen Rosenberg, LifeStyle Denver author, is a local Denver real estate broker.  Contact Gretchen about listing your Denver area home for sale.

Meet the Author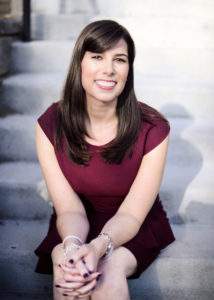 Libby Levinson made the move into real estate in 2005 and proudly joined Kentwood Real Estate – Cherry Creek in 2006. During her career, Libby has had the pleasure of helping a variety of clients navigate their real estate transactions: helping first-time buyers find their starter home; coordinating the synchronized sale and purchase for buyers looking for more space; sellers looking to down-size; and assisting sophisticated investors with their next investment opportunity. She has also enjoyed working with buyers building their dream home from the ground up. Libby is known for her ability to smoothly facilitate the complex details of both the buying and selling process.
Libby's real estate website is www.libbysellsdenver.com. She also writes for www.lifestyledenver.com.