Ramen in Denver has come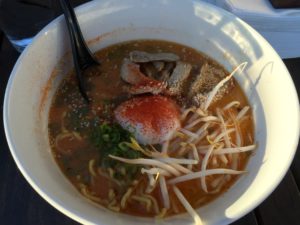 a long way from the old college staple, Top Ramen.
I've recently been introduced to the new, ok maybe it's not so new, comfort food in Denver …  Ramen! Traditionally home-made ramen noodles are served in a light broth with veggies,  a protein and typically an egg.
Just last night I re-visited my favorite spot, Uncle located in Highlands on 32nd Ave. between Vallejo St. and Wyandot St.
If you're having trouble imagining what this looks like, here's a photo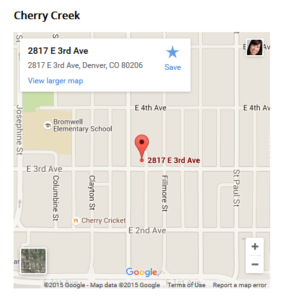 I took while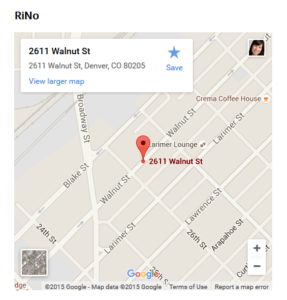 out to dinner.  Sitting outside on a patio with a girlfriend enjoying the last of our warm nights before Fall is officially upon us.
My other new favorite? Osaka Ramen. Not only do I adore their cute logo of a pig and chicken sitting together in a bowl, but their food is amazing and they now have two locations! They are located in the hip RiNo district at 2611 Walnut Street and Cherry Creek North at 2817 E 3rd Avenue .
The original spot for contemporary Ramen is of course, Bones. Located at the corner of 7th and Grant Street near Governors Park. If you haven't been there yet, this should be your first stop on the tour of Ramen around town.
If you want a complete breakdown of all the ramen spots around town, Thrillist has a great breakdown. Check it out here.