Advice for Potential Buyers and Sellers about Today's Housing Market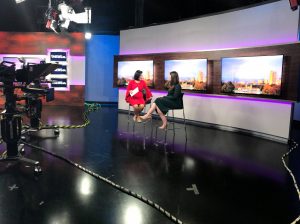 Many Denver locals are trying to predict when housing prices will stop rising, and when the best time to buy will be, and I have the advice for you. We find ourselves asking the interminable question: will the increase ever end? However, the regrettable reality is that we just don't know. I had the pleasure of sharing some of my insights with 9News this past week so I thought I would share some of my advice with you as well!
Interests rates are still at a historic low, and while they're beginning to climb ever so slightly it's still a great time to buy. While the numbers for incoming immigration are starting to slow, we are also still seeing a very high net migration moving into the city meaning demand is still up. If you are asking yourself when the best time to buy is, I tell my clients the best times to buy is over the holidays in November and December when the market is quiet. The other time frame is usually a surprise, but July is also a fairly slow month due to family vacations, hot weather and buyer burn out from a strong Spring market. Do keep in mind that inventory is going to be lower during these times, but the bonus is that you aren't competing against as many other buyers for the same house.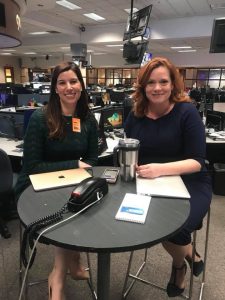 With low inventory comes more competition, and my clients frequently wonder how they can stand out from other buyers. There a few thing I tell them can help with this process. Limiting inspection requests is one way you can stand out. Sellers are more keen to accept an offer with either a limited inspection meaning only health and safety items are requested, or no inspection requests at all. While it will help you stand out from the pack, I always recommend still getting a full inspection done on the property so that you can either walk away if there are too many repairs needed, or so that you know what you are walking into once the house you have the keys.
Covering any sort of appraisal gap is another way to stand out. Sellers are bidding the prices up because the inventory is as a historic low. Appraisers aren't always able to justify the price that a property is under contract due to bidding wars, so when buyers are willing to pay the gap with cash between the sales price and what the appraiser value. This is the piece I get the most questions on, so if you have any at all please feel free to call me!
It is also helpful to be nimble when buying. Many sellers don't know their next step when the sell their home, so they may ask for a short-term rental agreement. If the sellers need a post-closing occupancy agreement, rental agreement, after closing to help them find their next home, being flexible with this will help your chances especially if you offer a competitive rental rate back to the seller.
There is a common misconception that cash buyers win it all. If you can pay cash, great, but cash offers do not always win. Some lenders are able to close in as little as 2.5-3 weeks, which is comparable to the length of a cash only transaction with no loan. Additionally, sellers generally find that cash can be more strict on inspection requests and thus the transaction can fall through.
This brings me to another point. If you lose out on your dream home, ask if the seller will accept a back-up offer. If they will, I highly encourage you to go for it! This means your offer would be in a back-up after the buyer who is currently under contract. If that Buyer if first place gets cold feet, or decides to not more forward for some reason you are automatically in first position and now under contract on your dream home! It doesn't always work out, but it's worth a shot isn't it?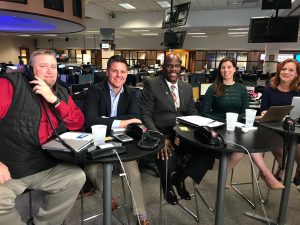 Working with a great realtor who's going to ask exactly what the sellers are looking for is key when trying to buy. If you are looking at selling, it's never been a better time to sell in Denver. Take advantage of this opportunity, and let me help guide you through this process! Visit our contact form here. I'm looking forward to helping you make these next steps whether you're buying or selling!
SaveSave