A few days ago, I showed a house to a motivated couple who want to find their next Denver home before Valentine's Day.
They liked it, and decided they might make an offer.  Being savvy buyers, they asked me to give them an analysis of other properties that had recently sold around the listing they were considering.
I also pulled the history of the listing, and we found that the house had been on the market for 10 months, with two different real estate brokers.  I called the current broker and asked him a few of the usual questions, when do the sellers want to close, is there anything we need to know, etc.
Then came the shocker.  The broker said, "I'd suggest your buyers not low ball the price, these sellers don't have to sell."
Wow! They've endured showings for 10 months, kept the house in show-ready condition, and expected their broker(s) to work hard on the marketing.  You almost wonder if that For Sale sign means anything?
I've heard sellers tell me this same thing in listing appointments, "I don't have to sell, so I won't take anything less than my price."
Sellers Beware! You may not sell your house if this is your attitude.  Don't expect a professional broker to come in armed with her analysis and years of experience, only to tell her you'll decide the price.  Pricing is not an exact science, and it's definitely a collaborative effort with sellers' motivation factored in, but don't throw out the baby with the bath water.  Pay attention to the data if you really DO want to sell your house.
There are times when the initial analysis needs adjustment based on the ever moving barometer of closed sales, and the broker doesn't always nail it the first time.  In certain instances an initial market analysis might actually be a little high, and downward adjustments are warranted.  If the seller and the broker can collaborate based on a new analysis, it will be a much better working relationship than one based on a seller dictating the price without credence to the market.  If the price is low, you'll know by the bidding war that ensues.  If the price is right, you'll sell quickly without a lot of drama.
Buyers won't offer you what you need.  They won't offer you what you put into it.  They won't offer you what you owe.  They'll offer you what their own analysis suggests is a realistic price – less some negotiating factor.  Buyers don't walk in and over pay because you have your house on the market and you're a nice, deserving person. In fact, you're reinforcing their decision to go make an offer on the competition.
Sellers – if you don't have to sell, then your house isn't really "on the market." Save yourself months of grief and frustration. Save me and my buyers some time, please. Thank you.
Gretchen Rosenberg works with buyers and sellers in Metro Denver's luxury home market, as well as in-town neighborhoods, new construction and corporate relocation.  Check out all the Metro Denver listings at www.GretchenRosenberg.com.
Meet the Author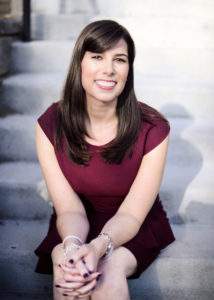 Libby Levinson made the move into real estate in 2005 and proudly joined Kentwood Real Estate – Cherry Creek in 2006. During her career, Libby has had the pleasure of helping a variety of clients navigate their real estate transactions: helping first-time buyers find their starter home; coordinating the synchronized sale and purchase for buyers looking for more space; sellers looking to down-size; and assisting sophisticated investors with their next investment opportunity. She has also enjoyed working with buyers building their dream home from the ground up. Libby is known for her ability to smoothly facilitate the complex details of both the buying and selling process.
Libby's real estate website is www.libbysellsdenver.com. She also writes for www.lifestyledenver.com.