Do you like to do research?  The Denver Public Library offers you the ability to learn about the history of your house.
If you're interested in your home's past, who lived there, if  any businesses were there, or what it looked like then plan a day at the DPL main branch.
The helpful librarians can find copies of original building permits, some blueprints and ownership records.   The library sometimes has early photographs of a building or the neighborhood and detailed information on previous owners.
Spend an afternoon and have fun learning about your house!  A friend once said to me, "You never really own your home, you're borrowing it from the next people to live there."  That sentiment becomes reality when you learn the history of your home's past residents.
Find more information at the Denver Public Library's web site.
Meet the Author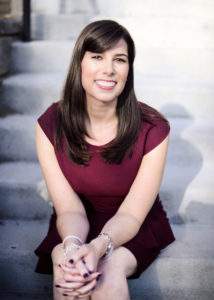 Libby Levinson made the move into real estate in 2005 and proudly joined Kentwood Real Estate – Cherry Creek in 2006. During her career, Libby has had the pleasure of helping a variety of clients navigate their real estate transactions: helping first-time buyers find their starter home; coordinating the synchronized sale and purchase for buyers looking for more space; sellers looking to down-size; and assisting sophisticated investors with their next investment opportunity. She has also enjoyed working with buyers building their dream home from the ground up. Libby is known for her ability to smoothly facilitate the complex details of both the buying and selling process.
Libby's real estate website is www.libbysellsdenver.com. She also writes for www.lifestyledenver.com.