Spring Has Sprung, And So Have Outdoor Markets and Days of Fun!
I've said many times on the blog that Spring is my favorite season. I love seeing the flowers bloom and the days get warmer, but I also love having the opportunity to see the community of Denver come out of hibernation. This spring, there are so many fun events to choose from. From family friendly to adult only– this spring is going to be one the Mile High City remembers! Check out some of my favorite spring events happening in 2019!
Get Active
Spring is the perfect opportunity to get outside! Denver hasn't hit 90 degrees yet, but the weather is still gorgeous! Check out one of these ways to get outside and #goexploredenver!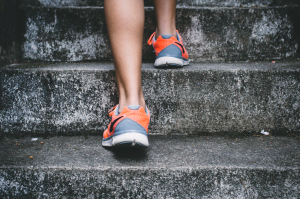 Cookie Chase 5K: April 7th, 9AM, Washington Park
Platte River Half Marathon: April 14th, 8AM, Littleton to Lincoln Park 
The Mile High 4.20 K: April 20th, 8AM, Sloan's Lake Park
Bunny Bolt: 5K/10K: April 20th, 9AM, City Park
Cherry Creek Sneak: April 28th, 8AM, Cherry Creek North
Rumor has it if you share yourself participating in one of these events (or training for one) and tag @DenverSpecialEvents on Facebook, you'll receive a free water bottle. And who doesn't like free stuff?!
Food Truck Heaven
The Food Truck Symposium is back at the Denver Coliseum on April 19th from 9AM-3PM! This is the perfect opportunity for food truck owners and aspirers to meet and greet with other business owners! Food trucks are everywhere (hello, breweries!), so this is great chance for you to go find out what it's all about!
Civic Center Eats starts up again May 1st, so be sure to head downtown to see who's there this year! This event runs through October 4th, 2019.
Women in Film Festival
I am so excited about this awesome event! The Women in Film Festival is happening April 9th-14th at the Sie Film Center! I take any opportunity I can to head over there (and stop at Tattered Cover, too).
The festival is showing 6 days of short films and narratives by women. These women have produced, directed, and acted in films all around the world! This is going to be an incredible event. So grab some girlfriends and head down to the Sie next week!
You can view the schedule and get tickets here.
Hey Batter Batter, Swing!
It's baseball season! The Rockies Home Opener is April 5th, and I guarantee it will be a blast! If baseball isn't your thing, go check out the Rio on the balcony…..grab a marg and check out the amazing views Coors Field offers of the Denver skyline. It's something to behold!
The Horseshoe Market
Who doesn't love a spectacular flea market? The
Horseshoe
is my favorite Denver flea market, with antiques, vintage, and artisan makers galore! This year, the Horseshoe is hosted at Mile High Stadium on May 11th and 12th. It's a TWO DAY event this year with a live auction and even more fun! I'm so excited to see some of my favorite vendors here….and hopefully I'll see you, too!
Do you have questions about spring in Denver?
Contact
me and follow me on
instagram
! I look forward to hearing from you!