This weekend's late season snow storm brought plenty of moisture, but area trees paid the price
As a Denver native I'm rarely surprised by
Colorado's fickle weather
patters. Take this weekend's storm for example. On Thursday we were basking in mid-60 degree weather and by Sunday morning the city was buried under almost a foot of wet, heavy snow.
While the snow was beautiful, it pummeled the newly budding trees around town. I tried my best to save some of my smaller trees by knocking the snow off with my handy broom. While I was able to save most of my trees, I learned that my broom skills could use some work. Let's just say that I was covered in snow more times than I would like to admit.
With a number of branches down around the city up to 270,000 Xcel Energy customers were affected by outages throughout the weekend.
While I don't love our late season snow storms, I do appreciate how quickly the snow melts away to reveal green grass and hydrated flowers.
Meet the Author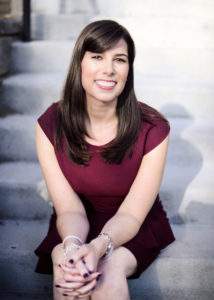 Libby Levinson made the move into real estate in 2005 and proudly joined 
Kentwood Real Estate – Cherry Creek
 in 2006. During her career, Libby has had the pleasure of helping a variety of clients navigate their real estate transactions: helping first-time buyers find their starter home; coordinating the synchronized sale and purchase for buyers looking for more space; sellers looking to down-size; and assisting sophisticated investors with their next investment opportunity. She has also enjoyed working with buyers building their dream home from the ground up. 
Libby is known for her ability to smoothly facilitate the complex details of both the buying and selling process
.
Libby's real estate website is 
www.libbysellsdenver.com.
 She also writes for 
www.lifestyledenver.com
.