The Bike Streets Project Believes Everyone in Metro Denver Should be Able to Ride a Bike to Any Destination
I'm seeing more and more bike friendly measures being taken around the city of Denver! The one that sticks out most to me are the bike lanes on Broadway. These lanes come with bike traffic lights to help regulate the need to share the road between motorists and bicyclists.
However, the Bike Streets Project is doing so much more than this. They are a community of people who are striving to make Denver one of the most bike friendly cities in the U.S. So far, they're doing a tremendous job of it! So, what does this look like?
The Bike Streets Project believes that anyone should have the ability to ride a bike to any destination. If you're like me, for example, riding a bike down busy streets to get to work sounds intimidating and scary. However, the Bike Streets Project wants to put those fears to rest. They offer a map with the most bike friendly routes in order to assist you in getting to your destination safely and comfortably. They work off the notion that bikes don't want to be riding next to crazy traffic (absolutely!!), so they've made a map that easily helps bikers find the safest ways around the city.
Did you know?
Did you know biking is a great way to get physical exercise, assists in mental health regulation, and supports local businesses? The Bike Street Project has found that 2/3 of people in the city want to ride a bike to their destination. However, most people don't.
I've spent many days riding along 7th Avenue Parkway's bike lane. The traffic is low, the scenery s beautiful, and I feel safer riding there than I would along 8th avenue with cars whizzing by – recall my earlier point about the Broadway bike lanes. Luckily, these guys are separated by parked cars from the lanes of traffic. However, Denver builds most of their bike lanes next to speeding cars. This doesn't make for a fun or safe feeling commute for most people.
From the Bike Streets Website:
Bike Streets is a simple solution: A better bike map that uses low-traffic, low-speed side streets.
These are quiet, low-traffic streets that make getting to your destination easy and fun! But The Bike Streets Project is more than just a bike map. It's a community; a community of over 100,000 riders who strive to make biking accessible to everyone. That way, you can ride solo or with a community of people – the more the merrier!
Activism
So what is the Bike Street Project doing to help make this happen? They are working with the city to install basic, low-cost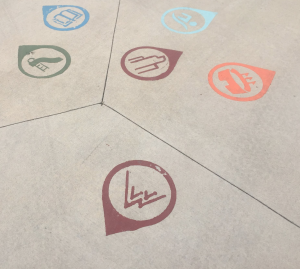 infrastructure. This includes paint, signs, and signals; a "far cry from the $2 billion I-70 expansion."
Are you curious about getting involved with the Bike Street Project? Head to their website and sign up for their newsletter! You can find their bike map here as well as their 2019 Bike Streets Plan.
This is an incredibly cool thing happening around the city, and I encourage you to get involved! Together, we can make Denver one of the most bike friendly cities in the U.S. That also means one of the most environmentally conscious, healthy, and fun ones, too!
Photos Courtesy of the Bike Streets Project Website