Valentine's Day in Denver Offers Endless Possibilities!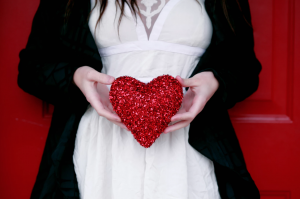 Valentine's Day is coming up! Whether you're taking yourself on a self date, going out with friends, or spending time with a loved one….it's an opportunity to treat yourself and the people you love! Denver happens to offer a plethora of fun Valentine's Day activities. Which ones will you check off your list?
Couples Massage – Aveda Spa at Tall Grass (Tall Grass Tango). While you are up in Evergreen, take the day to hit the Evergreen Lake House for an ice skating session on Evergreen Lake. Do you want to stay in town? Check out some great spas at the Four Seasons, Ritz Carlton, the Brown Palace, & Antoine Du Chez at the JW Marriott!
Mountain Getaways! -A spa day at the Four Seasons Vail followed by a dinner at their modern mountain Steakhouse, Flame sounds perfect for a Valentine's date! Are you and boo more adventurous? Check out snowshoe Baker's Tank Loop and enjoy dinner at Hearthstone Restaurant in Breckenridge. Stay at One Ski Hill Place! Do you want to test your gambling skills? Stop by Blackhawk! You can enjoy their award winning spa and have dinner at the Timberline Grill followed by a stay at the Ameristar resort. The best part? You never have to leave the hotel…..brrrrrr, baby it's cold outside!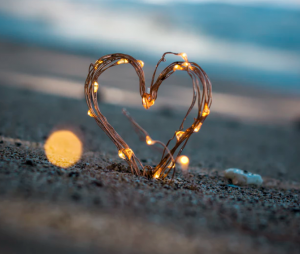 Staycation- the Jacquard, Ramble Hotel, Four Seasons, and the Source hotels are the most popular places to stay in the city! Denver's Crawford Hotel was also recently ranked as one of the most romantic hotels in the country!
Restaurants– Are you and your loved ones foodies? Check out Tavernetta at Union Station (especially if you're staying the night at the Crawford!). The wine glasses are my favorite part of the restaurant and the Italian cuisine is to die for. What about Sushi? Check out one of the BEST restaurants in RiNo, Izakaya. Beckon was named one of Bon Appetit's best restaurants in the country. They highlights local ingredients with a menu that changes monthly! The restaurant only seats 17 people at a time.
Horse Drawn Carriage ride – I remember taking horse drawn carriage rides as a kid! This is the perfect post dinner date. Additionally, the 16th Street Mall area is magical this time of year!
Cooking class with your date!- (Or girlfriends if you don't have a date). Uncorked, The Seasoned Chef, and Cooked Street are some of the best spots in town to take a cooking class!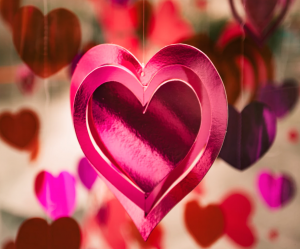 Whole family fun – The Valentine's Day 4-Mile – Wash park fun run is happening this year! Meet cupid and maybe find a sweetheart? Dress up as your favorite TV/Movie/Book, and get outside with the family! Follow it up with brunch at Devils Food Cookery on S. Gaylord!
I Love You, You're Perfect, Now Change- Are you looking for a little comedy this Valentine's Day? The Bug Theatre is offering just that! Dating in modern times can be tough; so grab your girlfriends and head to the Highlands for some Valentine's Day fun! Get your tickets here!