Lifestyle Denver by Gretchen Rosenberg & Libby Levinson>
Denver's Source for Real Estate News, Neighborhood Happenings
and Market Trends.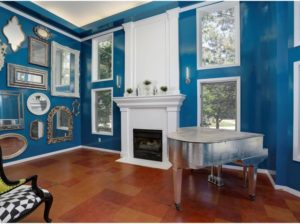 Blue is quickly taking center stage in home decor as the go-to hue for focal walls ... I have the pleasure of seeing a number of beautiful homes throughout the week as I show prospective Buyers available homes throughout Denver. The trend that I've noticed most notably is that blue is taking center stage in wall color. Blue has a very calming effect, so this trend isn't all that surprising given that our homes are our sanctuaries. Gray has been on trend for awhile, but the...Continue Reading!
Lowry main floor master - $535,000 (Sold) Wonderful Lowry home with main floor master suite. Large light & bright kitchen with plenty of counter space. Spacious dining room leads to family room with wonderful gas fireplace perfect for cozying up. Main floor master suite with large 5-piece master bath and walk-in closer make this the perfect owner's getaway. Airy loft, additional two bedrooms and large extended third bedroom make this a perfect secondary master bedroom. Fully unfinished basement offers endless opportunities. Enjoy...Continue Reading!

Denver Tops U.S. News' List of The Top Twenty Places to Live U.S. News just released their list for the Top Twenty Places to Live in the United States, which means the secret is out ... Denver is the best place to live in the country. The Denver Metro Area is the sure winner due to all of our outdoor space, multitude of outdoor activities, proximity to the Rocky Mountains boasting 24 ski resorts & over 300 days of sunshine a year. Did we mention that we...Continue Reading!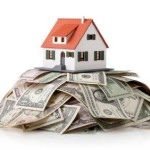 The Denver Post reports today that county assessors in Colorado will be sending out property-valuation notices in the next few days.  The Post article notes that while Colorado home values were up about 10% in 2012, property-valuations were actually flat or down in a majority of the state due to the fact that assessors looked at sales during a period when the market was still soft. Other notes of interest: Overall residential property valuations in Colorado were down 2.5% compared with the previous...Continue Reading!
We did it again,  Inventory is down for the 8th straight month.  As of the end of February, we have just 8,082 single family homes available for buyers to view. On Friday last week, our office set 101 showings in one day.  We had to take a fire extinguisher to the phones at the end of the day.  The most showings I can remember the receptionist setting up on a busy Friday during the heyday was about 72, and that was...Continue Reading!
Have you heard of a "Seller's Market?" That term hasn't been uttered since just after the turn of the Millennium.  But it's back.  Let's take a look under the magnifying glass. Denver's inventory of available properties is breathtakingly low. So low that it's less than half what it was just 6 or 7 years ago.  In certain neighborhoods and price points, buyers who aren't aggressive are losing out to higher bidders, cash buyers and those ready to make a quick decision. In other...Continue Reading!
The end of 2011 came with few surprises for those of us in real estate, and one big one. The inventory of homes for sale in Metro Denver is nearly 40% below this time last year.  It's so low, that I can remember a time when it was almost triple what it is now. What this will most likely do is accelerate the pace of home sales. With less on the market, it should take less time to sell your house. Eventually, the...Continue Reading!
[youtube]http://www.youtube.com/watch?v=Y9frmEv-vPA[/youtube] Have you seen this recent news report about Denver real estate? Denver is cited as the number one city to invest in real estate by Greg Rand of Own America. Watch the clip as Greg covers the metrics that influenced his decision: Lifestyle and livability Relatively low unemployment as compared with the national average In-migration of people relocating to Denver A foreclosure rate that is half the national average A young population Low cost of living Fresh air 9 Fortune 500 companies and growing Denver isn't a secret any longer.  The...Continue Reading!