10 Local Denver Mask Makers to Purchase From
Governor Polis and the CDC recently recommended that everyone wear a cotton mask out in public to help prevent the spread of COVID-19. And there are so many awesome local designers who are making cotton masks to support the cause. So, close that Amazon browser and check out these local creatives you can support!
Remember that many of these designers are posting select amounts at a time, so be sure to check in with the specific artist to make sure your needs are met! Happy local shopping!
Masks available on her Etsy site. She is posting 20 masks for sale every morning starting at 10 am MST. They're super cute and will keep you looking stylish … while you know having a mask on.
Be sure to order via direct message to their instagram account or email them at [email protected].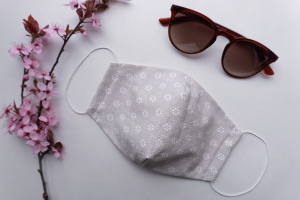 Available at their shopify website, hyperlinked above! They are currently sold out, but more to come!
This awesome local designer is also making kids masks! Perfect for little ones who also need face coverings just like us. .
I love Vander Jacket! They make awesome customer jackets and they're dipping their toes into the mask making world. Nothing like switching things up and learning a new skill!
Check out their masks on their instagram and website. Their masks are utilitarian style – I still haven't mastered this aesthetic, but I love it! Oh, and when they aren't making masks to help out our community, they make the most beautiful items. I'm personally a sucker for their bags … but I also have a bag addiction …
Mona Lucero is a local designer and I absolutely love her pieces. If anything check out her site! It's amazing. She's making masks, so be sure to grab yours and be a style star.
From skin care to masks … and cute ones at that! Help out our small businesses and grab a mast and some soap and lotion for your dry skin while you're at it.
One of the most awesome accessory designers is now making masks! Polka dots galore! Their IG page is a dream I would be happy to live in (linked above). They specialize in small batch accessories, so get yours while you can!
Foxlilie has the cutest kids close and now they're offering 3 different sizes so that you can find the right fit for your kiddo. Also, I love foxes so I'm a huge fan of their logo and love what they did with their logo for their mask endeavor. Check it out in the link ave.
There are many wonderful resources out there that can help you make your own masks as well. Fancy Tiger Crafts and the Colorado Mask Project are offering how-tos for mask making, including resources and pattern options. You can find the CMP's mask patterns and how to's here. Note: the CDC recommends that those of us who are not medical professionals use cotton masks. Most of these makers are making cotton masks, but if you have questions about the specific masks you want to order, it may be best to contact the vendors themselves. Thank you!
Have questions about living in Denver or Denver Real Estate? Contact me for more info! | Check out my most recent post featuring the ins and out of Denver's Real Estate Market during COVID-19 and stay at home.