9+Co Construction Makes Development Moves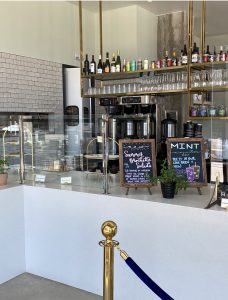 One of the most awaited openings of 2020 has quietly been opening their doors to the public. I live near the 9+Co development and have been watching it for 10+ years as various plans have been scraped due to economy woes. But, this little gem is finally making some big moves. Selfishly I couldn't be happier as it's now within walking distance from my house!  Located just North of the Hilltop neighborhood, you guessed it 9th and Colorado, , 9+Co promises to bring you the one stop shop for dining, retail, and luxury living of your dreams. The big question mark for this community is whether the AMC will open given the impact Covid has had no only on the entertainment industry, but the move theater business. Personally, I'm a huge movie fan and am staying positive that they will open one day!
What's New at 9+Co?
This new development blossoming on the former University Hospital campus is easily accessible from some of my favorite neighborhoods, including Hilltop and Congress Park. I'm thrilled to see more businesses opening their doors, some are even small local businesses which make me even more excited!
Frank and Roze: gourmet coffee shop (turned bar at night). You can't beat their avocado toast at breakfast and I adore their ambiance!
Gelato Boy: their latest location is open! Who's going to say no to buttercake caramel?
Pizzeria Locale: a Boulder original and can I just mention there are never enough great pizza options!
Postino: my favorite LoHi restaurant  and wine bar is opening its doors soon! This is the one I've been eagle eyeing for months and can't wait for their all day happy hour!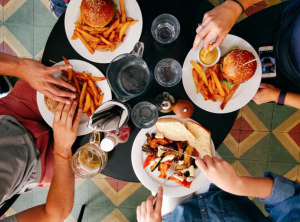 HopDoddy: for the burger lover this is your spot! I could have burgers every day … it's a good thing that I don't, but you get what I'm saying
There's also a CVS located in this development, which became my go-to shopping spot this Spring loading up on nail polish, face masks and other drug store favorites! And, let's not forget about Trader Joes right across the street. Stop for some flowers, 2 buck chuck and peruse Denver's latest developmental milestone all in one go!
This development is easily accessible and walkable from Hilltop, Congress Park, and Mayfair. Additionally, Cherry Creek, Parkhill, Washington Park, and the Central Park neighborhoods are within a 10 minute drive.
Have questions about living in Denver and what to expect with the buying/selling process? Contact me! Additionally, you can check out my latest market stats post here. Denver is a booming city right now – I sure wouldn't want to live anywhere else!