Get Out of Town Feature: Boulder
Get Away for A Day Trip … or The Weekend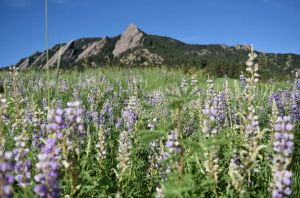 Summer is a bit different this year. Restaurants and bars can no longer serve alcohol past 10pm, we can't go inside many restaurants, and spending time in large groups is out. So what can we do stay safe while also capturing a bit of traditional summer fun? I'm starting a new series called get out of town, which features various fun hotels, hikes, camps, dining options, and other fun spots to visit in the surrounding cities and towns of Denver. What better place to start than one of my favorite cities in Colorado that I've also called home … Boulder!
For those of you who don't know, I received my undergraduate degree from CU Boulder, along with everyone else in my family … Go Buffs!. It was a whirlwind being in one of the most beautiful (and fun) cities in the country for my college years. I know the ins and outs of Boulder well, and although the Med is gone (there were definitely tears when I found this out …), there are still so many spectacular places to visit in this city. Let's get to it!
Stay the Weekend
For those of you that might be less familiar with Boulder, the St. Julian is the most spectacular spot to stay. It was built shortly after I graduated so I never had the opportunity to visit during my college days. With a killer location just off Pearl Street, it offers gorgeous views, stunning rooms, a relaxing spa, and dining at Jill's, their award winning restaurant. Additionally, they offer adventure packages for those who are hoping to explore the city and the Flatirons.
Located in the heart of Downtown Boulder! Walk to dozens of spectacular restaurants (my new favorite is Rosetta Hall!) and enjoy the eccentricities of Pearl Street Mall. They have fun historic wings to celebrate the history of the city and an unbeatable breakfast. And heck, the architecture here might inspire your next remodel!
Hikes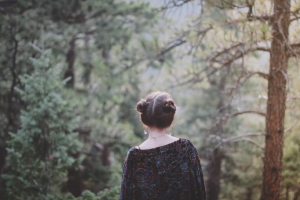 Mount Sanitas
This is a gorgeous one, but let me tell you … bring those hiking shoes and prepare for a steep road ahead! Once you get to the top, you'll find unparalleled views of the city and beyond. It's hard, but worth it for those views. It might be best to leave the pups at home for this one!
Chautauqua is one of Boulder's most famous spots for hikes and picturesque. This is a very family and dog friendly hike with amazing views of the city. The best part? After a long hike, you can dine at their restaurant and recharge before heading on with the rest of your day.
This is an easy to moderate hike that you can make your own! Challenge yourself with a 7 mile hike around canyon or stop in for a visit on their .5 mile trail. Dog are welcome! (And guess what- I have a list of more dog friendly activities around Denver and beyond. just click here!).
Dining and Drinking
I just mentioned earlier that the discovery of Rosetta Hall changed my life! I'm in love with the food at Boulder's trendiest dining hall; there's something for everyone! Independent chefs using sustainable ingredients are bringing international cuisine to your taste buds here. It's unmissable and boy do I wish this one was around when I lived in Boulder!
Looking for a James Beard award winning restaurant in Boulder? You've got it! Frasca Food and Wine is an award winning restaurant … and you won't be surprised why when you try their food. View their menus and wine list here and be sure to make a reservation in advance, as hours are limited during COVID!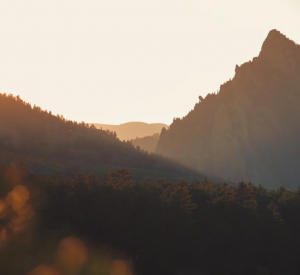 Get your beer on! As we know, Colorado is home to some of the world's most amazing breweries. Upsloap in one of my favorites and totally falls on that list! They have a wide variety of beers to choose from and even a spiked snowmelt for those who are less into the beer scene. like myself. Be sure to checl them out!
Activities
Pear Street Mall is one of the most popular spots in the Boulder area and one of my favorite to visit during the Spring when the tulips grow up to 3 feet tall. Everything from Free People to locally owned book and record stores adorn the streets of the mall. You can also find an incredible amount of dining on Pearl Street. You can easily loose a day just meaning up and down Pearl Street and take in a show from one of the buskers … it's one of many things that makes Boulder so special.
Recommendation: Boulder Bookstore. Locally owned and has been a part of the Boulder community since 1973.
National Center for Atmospheric Research
This place is awesome! It's great for kiddos and adults! Even better? The NCAR has various trailheads for your exploration. Be sure to use a face covering, as this is a requirement to attend!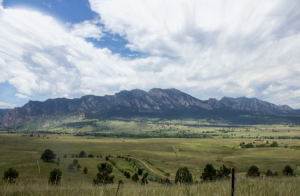 The Boulder Reservoir
Waiting to head to the beach? Sounds like an impossible feat when you live in a land-locked state. But Boulder Reservoir brings a tase of the beach to Colorado!
This Farmer's Market is hosted by the same organizers of the Union Station Market (click here for a fill list of Denver outdoor markets happening this summer!). Some of the freshest, healthiest ingredients you will ever find! During COVID-19, they are currently offering curbside pickup. What's better than that?
Have plans to get away for the weekend (or even just for the day)? Follow along for more Get Out of Town features in the coming weeks. Have questions about living in Denver? Contact me! Find my latest market stats post here.