As you may have read from our previous post, Benjamin Moore's 2018 Color of the Year was announced and it is red hot, a far fetch from Benjamin Moore's previous Colors Of The Year, which we cover here-
2017: From light to dark, Benjamin Moore's Shadow is a rich, royal amethyst that is a "master of ambiance," according to Ellen O'Neill, Benjamin Moore Creative Director. "It is a color that calls to mind a 'past', yet it can also make a contemporary, color-confident statement."
This isn't the first time the popular paint brand has gone with a color in the purple family; 2011's Vintage Wine was a lighter, redder version of the royal hue.
Check out these Shadow rooms: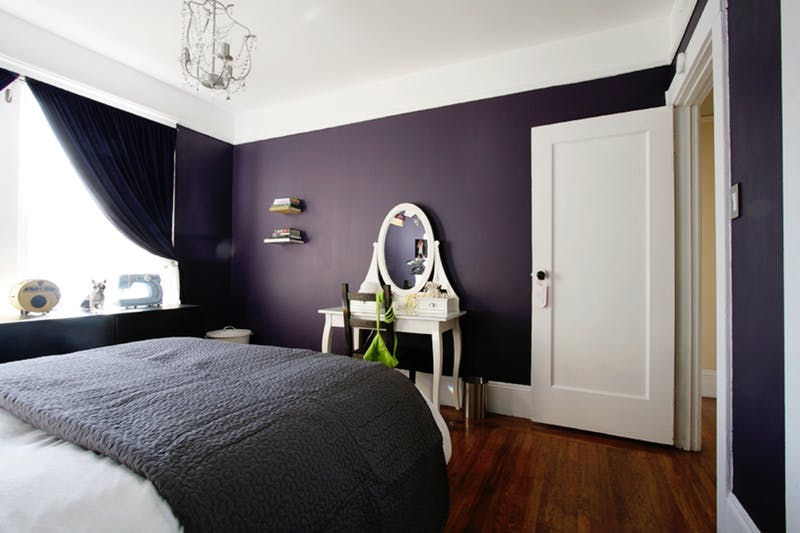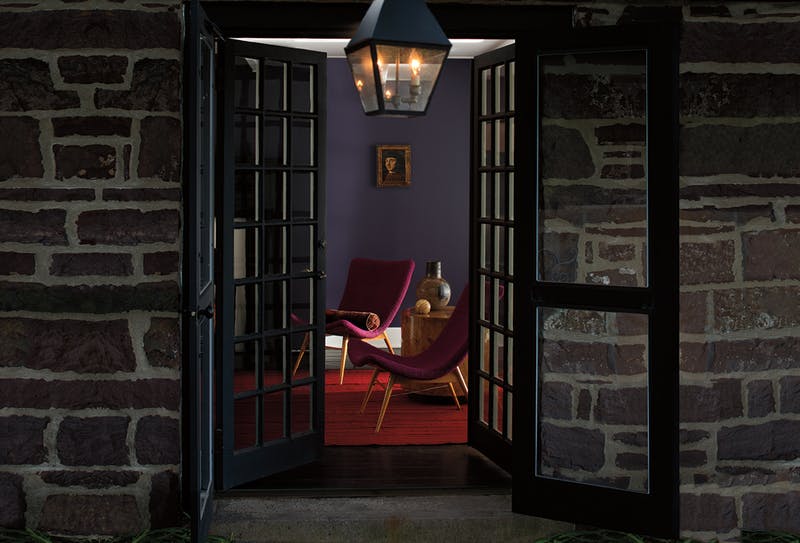 2016: Simply White OC-177. Yes, you read that right. Is white even a color? Well, in the words of Benjamin Moore Creative Director Ellen O'Neill, white is "Timeless and transcendent. More than that, it is ubiquitous: From weathered wainscoting to crisp canvas shades, porcelain tile to picket fences, white is everywhere in every form – that's why we chose it as our Color of the Year." Always fresh and updating, Simply White OC-177 is the perfect blend of warm and cool tones to liven up any home.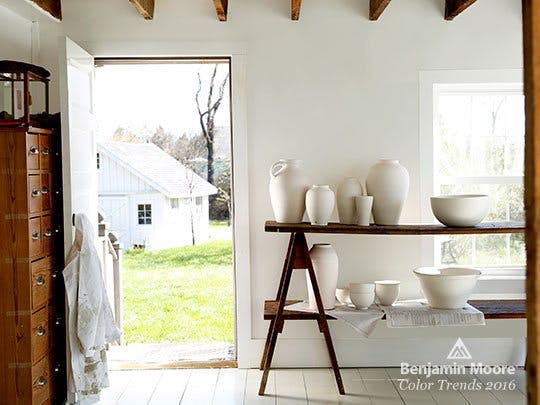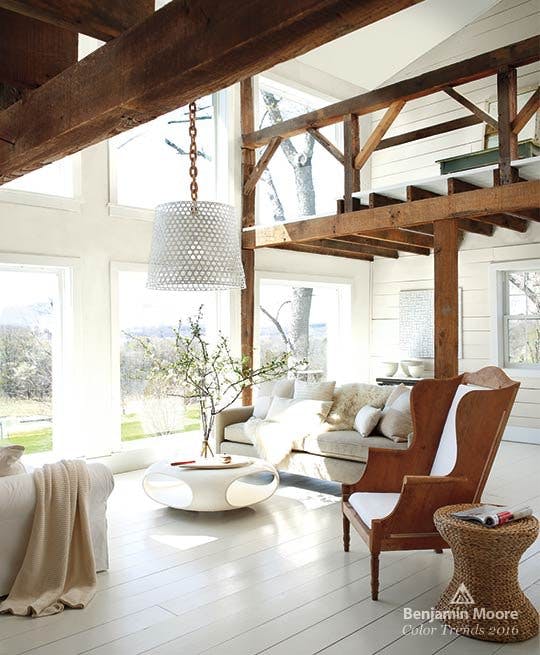 2015: It's called Guilford Green (or HC-116 if you want to get fancy about it) and it was the centerpiece of Benjamin Moore's entire color trend story of 2015. We like to think of it as a silvery sage that adds a bit of soft nature to any room. Take a peek at some more examples of this fresh, upbeat green: