When All You Need is a Date With Your Closest Friend
There are so many fun and exciting events happening in Denver this summer!

Finding time to catch up with your friends can be difficult. I'm constantly running from meeting to meeting and I know most of my friends are too. When we do make time to enjoy each other's company, it's often a quick coffee date or on my lunch break. With all the fun events happening in Denver this summer, I'm making it a priority to spend more time exploring this magical city with my friends. Take the person whose always there for you on a best friend date this year!
The Denver Botanic Gardens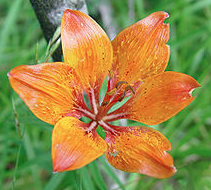 The Denver Botanic Gardens is the perfect place to enjoy Colorado's botanicals while basking in beautiful Denver weather. Enjoy lunch at the Offshoots Cafe or Hive Garden Bistro after your stroll through the gardens. If the evening is your time to shine, enjoy one of their Summer Concerts with your best friend. You can find the schedule and tickets here.
The Denver Zoo
Take a trip to Parkhill and visit the unparalleled Denver Zoo! This is the perfect activity to do with a friend as you take a trip back to your childhood and enjoy a gorgeous day. The Denver Zoo is known for their animal conservation work, and even has volunteer opportunities. You can plan your visit, view pricing, and search for free days here. Use the hashtag #goexploredenver and show us your favorite Denver Zoo pals!
Film on the Rocks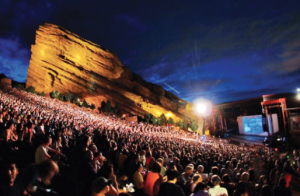 Many of us work during the weekday, so the evenings are our most available times. Taking a scenic drive to Red Rocks with your friend to catch a movie is the perfect way to finish off your day. You can find the Film on the Rocks schedule here. Film on the Rocks provides an affordable opportunity for the Colorado community to enjoy films and live entertainment at Red Rocks Amphitheater.
Take a Trip to Golden

Golden is one of Colorado's most beautiful, historic cities. Take a day trip to Golden with your best friend and explore Historic Downtown Golden. Enjoy lunch at one of their top restaurants and visit their many acclaimed retail stores. If you're looking for an outdoor activity, Golden is the spot for you! Hikes and rafting galore adorn the city of Golden. Stop at one of their many local breweries for a taste of Colorado's beer scene. The best part? Golden is only a half an hour outside of Denver!
Visit the Golden Triangle

The Golden Triangle neighborhood of Denver has become one of the city's most popular. The Golden Triangle is home to the Denver Art Museum, The History of Colorado Museum, local vintage and contemporary boutiques, and spectacular dining. The Clyfford Still and Kirkland Museums are popular destinations, particularly during the summer months when we need to escape the heat!