Colorado's History Has Been the Inspiration for Many Films and Forms of Media
Let's Start with Capitol Hill
Cheesman Park has a rich Denver history. It's one of my favorite neighborhoods in the greater Denver neighborhood. It's beautiful historic homes, open park space, and easy access to various Denver neighborhoods make it one of the most coveted places to live. Additionally, you can walk through Cheesman Park and see various groups with picnics, dogs, and lawn games. You can walk down 7th Avenue Parkway to little Cheese and see people slack-lining and enjoying the sunshine. Easy access to Novo Coffee and Table 6 (my favorite coffee shop and my favorite Cheesman Park restaurant) makes me visit this neighborhood often! I love Cheesman, and take any opportunity to help clients purchase in this fantastic Denver area!
Our Film Making History
As well, Cheesman Park has been the inspiration for many historical works. You can probably see why if you ever spend time in Cap Hill. The history is rich and the historic mansions are something to be seen.
Poet's Row is a famous Denver block with apartments and homes galore. Each building tells a story;  hence, the buildings being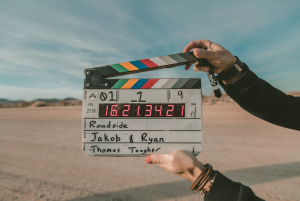 named after famous Poets.
So what makes Capitol Hill a historic Denver neighborhood? Quite a bit, but let's start with the Cheesman Park itself. Cheesman Park began as a cemetery, and was transformed into a park in 1907. It is one of the oldest neighborhoods in Denver and is the setting for many famous pieces of literature (hello, On the Road!). You can walk down any block and find big, beautiful historic mansions that dazzle the streets. Many of these have been turned into multi-family apartments and condos.
Have you heard of the movie the Changeling? The director of this popular 1960s horror film was inspired by a mansion he lived in on 13th avenue, just north of the park itself. We are so lucky to have such amazing history in our backyards!
The Stanley
If you haven't seen The Shining, you need to go to your nearest blockbuster and pop that VHS into the tv ASAP. Alright, fine…..I guess Netflix or Hulu will work. But the point remains the same: you have to watch it, especially if you're a native Coloradan!
Stephen King has always had an obsession with the state of Colorado. Additionally, the Stanley Hotel not only inspired him to write this book, but was also the setting for the movie. If you've stayed at the Stanley, you've walked the same halls as Jack Nicholson!
Colorado Springs
Rumor on the street is that Jack Dawson recently bought a property in the Springs. I can't verify if that's true, but I can only hope that Rose is there with him (Titanic references are easy…especially when the unsinkable Molly Brown lived just around the corner from you in Capitol Hill!).
But on a serious note, Colorado Springs is one of the most beautiful places in Colorado. Garden of the Gods offers unparalleled views of the Rockies. It's the perfect date hike, and I highly recommend you set that up immediately!
That's why the Springs is one of many favored Colorado spots for filming. There's an Oscar nominated movie filmed there this past year….. can you guess which one?
What Else Has Been Filmed Here?
Here is a list of some famous movies filmed (at least partially!) in Colorado:
Blades of Glory
Interstellar
The Unsinkable Molly Brown
RV
We're the Millers
The Prestige
The Big Short
A Dog's Way Home
Independence Day: Resurgence
Catch and Release
Indiana Jones
Dumb and Dumber
Christmas Vacation
Film on the Rocks
What better way to enjoy movies and Colorado than by going to Film on the Rocks? The 2019 schedule hasn't been released yet, but you can check out their website here. You can take picnics, lawn chairs, and friends with you to see your favorite movie this summer. I like to sit towards the top of the amphitheater because you can see the gorgeous view of the city beyond the rocks. It's truly a magical experience and such a fun way to spend time with the people you care about! I love being outside and enjoying the beautiful Colorado weather we have here.