Whether You Travel by Train or by Plane, Denver Dining is a Necessity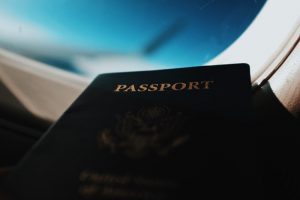 I recently found myself on the way to DIA for a quick vacation. If you've ever visited another airport in the country (or world, for that matter), you know we are incredibly spoiled by DEN. Our airport is clean, offers unparalleled amenities, and most relevant to this post, has a great dining scene.
DIA has healthy, quick bites for those of us that might be a bit short on time. Root Down is a Denver favorite, and this popular culinary oasis now has a new location inside our airport. How lucky are we? Here's my list of go to spots at DIA, because as much as we all love Denver, a vacation is necessary every once in a while!
Root Down
Root Down is the first DIA restaurant to become a certified green business. They aim for sustainability and healthy options, while impressing their customers with excellent service and technique. Root Down is located in concourse C, and if you're flight is delayed, you have a long layover, or are looking for a meal lightyears beyond airplane food in exceptionality, Root Down is your spot!
Elway's
Elway's is a Denver staple, a quintessential mile high steakhouse with an exceptional menu for breakfast, lunch, and dinner. DIA's Elways is the perfect spot to grab a nice dinner and drink, or get a quick to-go-steak with their take out menu.
Modern Market
Modern Market is a great place to get a quick bite to eat before jumping on your plane. If fast food doesn't;t sound like your jam that day, Mod Market has healthy sandwiches, parfaits, salads, and delicious organic ingredients for a personal pizza waiting for you.
Denver Central Market

Okay, while DCM isn't technically open at DIA just yet, it will be very soon! DCM is one of my favorite places to visit in RiNo, with unique food, drink, and dessert vendors galore. Imagine the pre-plan ride possibilities in just a few months!
Osteria Marco
Osteria Marco is an affordable, well known Italian restaurant in the heart of Larimer Square. It's been around for many years, and for good reason: they have some of the best pizza I've ever had. They are planning to open their DIA location at the end of 2018/ early 2019. I guess I'll have to plan a trip to stop at Concourse C!
New Belgium Hub
New Belgium is located in concourse B, and is always populated with people waiting for flights or looking for a community atmosphere. Additionally, they have alcohol free beverages and light snacks to accompany your beer. You won't be disppointed!
Planning a trip to/from Denver can be stressful, but is predominantly very fun! Contact me with any Denver travel related questions you may have. Looking forward to hearing with you!