Denver Restaurant Week 2019 Offers Full-Course Meals From Hundreds of Denver Restaurants
So, How Do You Decide Which Ones to Hit?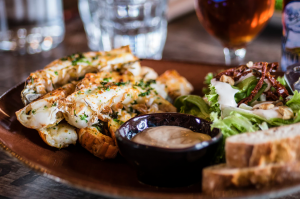 Denver Restaurant Week is just TWO WEEKS AWAY! It's the highlight of the first half of my year, and I've been perusing the menus for this year's selections obsessively. That being said, DRW can be a little stressful. Which restaurants should I go to? Are there any kid friendly ones? Where can I get the best bang for my buck? With over 250 restaurants to choose from, making sure you visit the best ones for your needs can be tricky! My advice? Go BIG and go home (for a nap….you'll need one after all the delicious food you'll be eating!).
Here's my advice for picking the best spots:
Peruse here to browse an alphabetical list of the participating businesses
Choose 3 restaurants total: 1 you've been curious about, what you've never heard of, and one you absolutely love (you can always choose more, but I find this to be a goo starting point!)
Peruse their websites and find out if they have options for kids (a quick phone call can also answer this question!)
Make reservations ASAP to avoid missing your chance!
Pace back and forth with excitement until the day arrives when you get to try some of Denver's best food
Grab your date, your family, or just yourself, and head for the car! It's showtime!
My List of Must-Try Places for 2019
I've been keeping my eye on a few special spots I can't wait to try this year! DRW, here I come!
Beast + Bottle
Bank Up to the Elephant
Hickory and Ash
Kachina Cantina
Jovanina's Broken Italian
Lena
Ultreia
The Post
Undici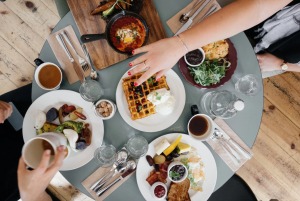 Their DWR menus (and regular menus) are to die for, so you bet I'll be heading straight for this bunch!
About DRW
Denver Restaurant Week exists as a way to allow local restaurants to share signature items with their clientele. You can choose from 3 price points: $25, $35, & $45. Denver has recently been recognized as a top culinary destination, and I love how DWR celebrates jus that! If you have questions about Denver Restaurant Week, Denver Real Estate, or living in Denver, please contact me! Can't wait to see you out there, and happy eating!