National Donut Day Has Come and Gone
But Here's My List of Denver's Best Donut Shops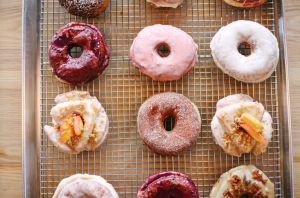 There's no better treat than a donut. I have such fond memories of going to Lamars as a kid before school with my parents! Since then, a plethora of amazing locally owned donut shops have opened up around the city. I'm excited to share some of my favorites with you…happy eating!
Glazed and Confused
Glazed and Confused is located in both Stanley Marketplace and the Broadway Market. They sell out every day…so get there early to try one of their spectacular treats (apple fritters included…mouth watering!).
City Donuts
City Donuts is located off East Colfax, with a second location on Peoria. Not only are their long-john donuts spectacular, but the service is always exceptionally friendly. Check them out ASAP!
Donut Maker
Donut Maker on Evans is one of my favorite spots to stop before showing house. But you better get their early because they sell out by 10 almost every day! The lemon poppyseed donut is unbelievable…
Habit Doughnut Dispensary
I recently made my way to Carbon in Five Points and discovered a Habit located there (otherwise located on Platte). They have delicious donuts, some infused with CBD! Check them out!
OMG Donuts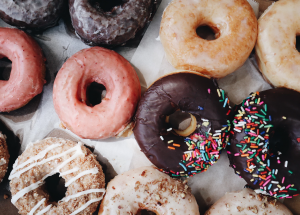 This cute little shop is all the rage in Arvada! They make spectacular donuts, and this place is always filled with families enjoying their weekends or getting breakfast before school. Stop in!
VooDoo
Yes, I know VooDoo isn't locally owned…but their donuts are amazing! And guess what?! They're opening a 2nd location on S. Broadway in just a few weeks! If that's not something to celebrate, I don't know what is!