15086 Lyons Ridge is a New Build with Charm, Zest, and Efficiency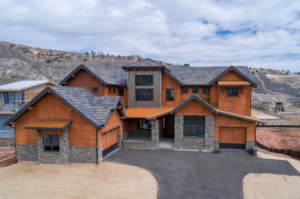 Deciding whether a new build is right for you and your family can be a tough decision. Recently, I had the pleasure of assisting buyers with the design of their new build. We worked from the ground up, and the finished product was a beautiful custom home.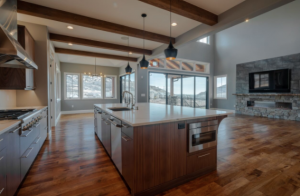 The buyers included me in the design process, which meant going to design center appointments and helping them choose finishes. One of the buyers allowed me to assist her in the fun design aspects she'd been exploring and cultivating.
Building a new home means you can personalize in the ways that best fit your needs. Smart home technology is a popular way to increase the efficiency and value of your new build. Lyons Ridge is equipped with smart home technology galore, including backlit mirrors, Wifi enabled garage door openers, and a Miele Coffee Maker.
Custom cabinets and custom ironwork are included, as well as a vaulted ceiling and pendant lighting. Walk-in closets adorn the master bedroom, adding an exquisite custom touch to the home.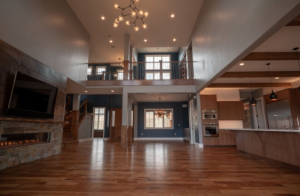 Building a new house is the perfect way to ensure you end up with the home of your dreams for you and your family. Whether you're planning to build a new home or buy, I'm happy to help assist you with that process! Contact me here, and visit libbysellsdenver.com. I'm ready to help you cutlivate the perfect home!