This Year I'm Getting in the Habit of Composting!
And More Ideas For Gettin in the Recycling Groove this Year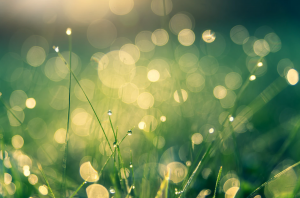 One of my big goals for 2020 is to be as responsible as possible with regards to taking care of the planet. The City of Denver has some great programs when it comes to reducing waste in your household. I've been slow to the party, but I know composting is all the rage … which is understandable! So, let's talk a little bit about composting in the mile high city….
What are the Benefits?
It keeps good (organic) materials in the soil
The Denver.gov website says methane is 21 times more potent in its heat-trapping capabilities than carbon dioxide; wow!
The benefits of composting organic material outweigh the environmental costs of collecting, hauling, and processing organic material with trucks and equipment that burn fuel out of landfills. If this doesn't say "let's get composting," I don't know what does! 
 Composting is nature's method of recycling. We can return organic matter and nutrients to the soil to be used again.
So what do you need to know about getting started? Signing up for Denver's composting program can help reduce the amount of waste you produce in your home by 50-75%! Yes, that's a huge number and one I can get behind.
Once you fill out the application, there's not much else you have to do other than get started. Local businesses, like Chook Chicken, offer a 10% discount when you show proof of your recent compost sign up. This is just another reason I love the Congress Park and Mayfair/Montclair neighborhoods who are welcoming these green minded businesses with open arms.
What Do You Compost?
Once you get signed up, the City will deliver a green cart for your compost. So, what goes in it?
Food scraps
Non-recyclable paper (like wrapping paper)
Pet hair
Various sticks (chopsticks, yard sticks, etc.)
Yard debris (house plants, leaves, small branches)
Tea bags
Paper napkins
Paper towels
Waxed cardboard
Disclosure, there's a small fee for composting of $29.95 quarterly, which is rather small considering we're taking care of our City … and planet.
Let's start 2020 on a good note! Do you have questions about living in the city of Denver? Contact me! I would love to share my knowledge about the mile high city with you.