Social Distancing: What Denver Has to Offer
During One of the Most Trying Times in Recent Memory, There's Some Light Coming Through the Cracks
The last week has been tough on many Denverites. The closing of restaurants and bars until May 11th really solidified the seriousness of what our city is going through. We're all grappling with the impact of social distancing and what it means for our lives. In the Real Estate world, we're wondering what the Denver Market will look like. As many of us are spending time closer to home, it's important to remember there are many ways we can practice self care. Here's what Denver is offering you during these trying times!
Exercise:
Kindness Yoga  is offering an online subscription. With this, you can live stream many of your favorite classes. Studies show that yoga and deep breathing drastically help your nervous system relax. In a stressful time, what better way to calm your body down!
CorePower Yoga is also offering free online streaming.
For the kiddos: Stretch and Grow of the Rockies teaches children fun and age appropriate ways to stay active (including yoga!). Check them out for some fun kid friendly activities.
You can also check out STRONG by Zumba for fun 30 minute dance classes online.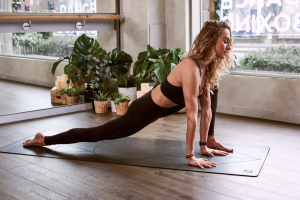 Activities:
#BriningtheZootoYou was just launched by the Denver Zoo! Check out their awesome live stream on their facebook page. Great for both kids and adults!
Mile High Mamas created a list of kid friendly activities for the little ones who are feeling cabin fever! This is a great list to help keep the kiddos from being too anxious during this time. Board games are so in style right now!
Peloton: share your usernames with friends and get on that bike! Not only is this exercise, but it gives you the opportunity to feel a little more social, too.
Live stream shopping: many local businesses are still doing some live stream shopping for their customers and offering curb side pick-up. One of my favorites is Gracie's on S. Pearl Street. A little retail therapy helps with the stress!
I'm still browsing around Amazon. There's nothing like a little time in your space to make you realize how much you want to change! There's plenty of opportunities to come up with a plethora of new design ideas  and design inspo and implement it. Change things up in your space! Move the furniture you've always wanted to move, switch out your artwork (Get the Gallery can help with that!), or get to cleaning. These are a few things keeping me sane!
Eating:
You can still support local restaurants! Takeout is still on the table and there are many wonderful businesses that would love to serve you during this time. Here are just some of my favorites:
Fortune Wok to Table, Bluepan Pizza, Hoja, Little Anita's, Park Burger, Safta, Acorn, Same Cafe, Cart-Driver, Bigsby's Folly (wine to-go!), Cholon, Steubens, Pony up, Snooze, Chook Chicken, The Cherry Cricket, the Choice Market, Pho Haus, Olivia, Dbar, and the Den Corner.
These are just a FEW! There are so many other wonderful businesses looking for your support during this time! Instagram is a great place to find out what your favorite restaurants are up to during this time. Stay informed!
A Few Ideas:
Reading has been a lifesaver for me! If you check out my story highlights on @lifestyledenver, you'll see my book club list for 2020. There are some fun picks on there and I hope you'll check them out! A few of my picks:
Such a Fun Age
Something in the Water
The Giver of Stars
Where the Crawdads Sing
Whisper Network
This Will Only Hurt a Little
Becoming
Sisters First
Little Fire Everywhere (Which just went on Hulu today! Eek, am I excited!!)
Tattered Cover is taking online orders and offering free shipping over $10!! If that's not some light in a dark time, I don't know what is!
#SupportSmallBusinesses
Whether it's buying a gift card to use for later, ordering takeout, or shopping small online, there are many ways you can support Denver businesses during this time. Here are a few ways:
Shop small online
Call in your orders
Pay with plastic
Order Takeout
Tip well!!
Buy gift cards for later
Share hoarded supplies with small businesses
Stay at home if you feel sick
Shop small before you shop big! (There are many local grocery stores that want your help!)
These are hard times for many people. If we work together, we'll get through this! Thanks for reading, and feel free to reach out with any questions!