Spring has Sprung, and It's Time to Prepare Your Home for the Market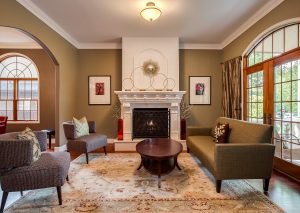 We are officially one day into Spring, and spare no time getting your house looking spick and span for the home buying season!  As we mention here, Spring is the most popular season for home buying, and for good reason. With warmer weather comes a buzzing market. Buyers are eager and excited to move into their new homes before the cold weather approaches, and with today's seller's market, is it imperative that your home looks clean, neat, and well-maintained.  In short: it's time for some Spring cleaning!
It's projected that the Federal Reserve is raising interests rates again, which means it's best to buy now before the interest rates go up. Buying power is affected when interest rates increase, and for buyers waiting on the sidelines or waiting for the perfect time to sell their own homes, now is the time. Spring, and with Denver's current housing market, is the perfect time to sell. My primary objective is to market your property to the open market and sell it for top dollar. Buyers are attracted to neat, clean, and presentable. Here are some tips and tricks for vastly increasing the marketability of your home in today's housing market.
Front Door is Clean and Welcoming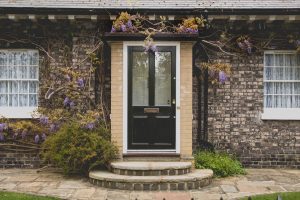 The front door is the first thing potential buyers will see as they walk into your home. Making sure your front door is clean and welcoming gives buyers a great first impression.
Lawn is Healthy and Trimmed
The front and backyard must look healthy and freshly cut for potential buyers. They can envision what the lawn will look like when the home is theirs.
Carpets are in Good Condition and Clean
It's imperative that the carpets look clean and cared for.
Kitchen Counters are Clean and Uncluttered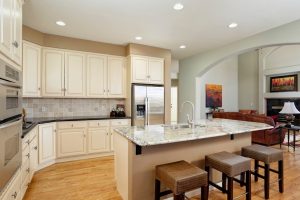 Having a clean kitchen makes the space look more visually appealing and inviting.
Here are some more improvements and extra touches to help prepare your home for the market:
Entry area is clean and properly lit
Exterior paint is in good condition
Windows and glass doors are sparkling
Walkway is clear and uncluttered
Fences and gates are in good condition
House smells clean and inviting
Shades and curtains function properly
Walls are in good condition
Stairway is free of clutter
Appliances are neat and clean
Appliances are in working order
Closets are straightened and organized to maximize space
Refrigerator is clean and free of magnets
Dishes are clean and put away
Bathrooms are clean and uncluttered with fresh towels
I have many more tips and tricks to help you prepare for the market. Now is the time to take advantage of Denver's seller's market, and to buy before interest rates increase. I'm here for you when the time comes, and can't wait to help you prep your gorgeous home for the next step! Visit my contact form here.





SaveSave