Trying Something New? Let's Talk Fly Fishing
Trouts Fly Fishing is Calling the Platt River Home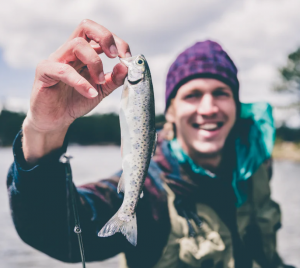 Everywhere I go, someone is talking about fly fishing. I don't know about you, but since the start of COVID-19, I've noticed many more people taking up this hobby! Whether it be clients who just gave it a try or even friends who went out for the weekend, I'm starting to feel the itch to try myself! So, where's a good place to start for the newbie?
For years, Trouts Fly Fishing has called the Country Club neighborhood home. I'll miss driving by dreaming of life as a flyfisher woman, however, I'm happy to hear that they've found a new home along the Platt River (seems fitting, right?!). They just opened up at their new location on July 10th, and they're ready to see your smiling faces in their new space!
As much as the Country Club neighborhood has its own scenic views, being by the river was an opportunity Trouts just wasn't able to pass up. The best part? Their new space is roughly 3,000 sq ft, which means there's plenty of room for workshops and classes. Ideal for those of us that are interested but don't know where to start!
Trouts Fly Fishing is also planning on creating a deck with picnic tables, fire pits, and more. This is for their guests who plan to head out and fish on the Platt. This appeals to me as a beginner as there's no excuse not to sign up for a class! I recently went camping and while it would be so nice to fly fish while camping,  there's something about staying close to home when trying a new hobby that makes the experience all that much better!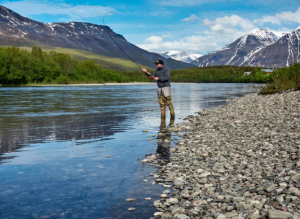 The new space is offering a more interactive experience for their clients. Trouts Fly Fishing is more than a retail store. It's a place where community is cultivated and fly fishing actually happens in real time … oh and did I mention they are planning to have beer taps from Denver Beer Company?!?
Trouts saw a 25% increase in sales in June. If I were to hypothesize, I would say that COVID is helping people to find new ways to get outside and adventure.
Popular Fly Fishing Spots in Colorado
I want to try fly fishing in the coming weeks, while the weather is still gorgeous. I've been doing some research on the best spots to try and wanted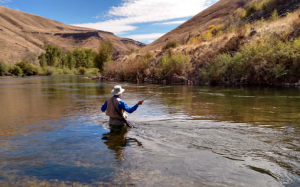 to share some with you!
South Platt River (Trouts sure knows the ropes for this one!)
Colorado River (start at Rocky Mountain National Park)
Blue River by Dillon, CO
Yampa River in Steamboat (for the experienced fisher!)
Rio Grande River (Southern Colorado – get ready for a scenic drive!)
Now that you know where you might want to try, head to Trouts and have them help you find the right equipment! Stop by their new location at 1025 Zuni Street, 80204. Open 10-6 every day other than Saturday, which is open 9-6. Happy fishing!
Have questions about living in Denver? Contact me! I would love to share my knowledge of the city with you! For my latest market stats post, click here.