Lifestyle Denver by Gretchen Rosenberg & Libby Levinson>
Denver's Source for Real Estate News, Neighborhood Happenings
and Market Trends.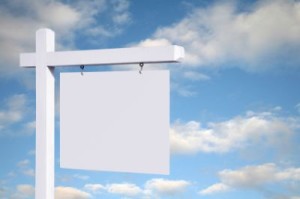 The Denver area residential real estate market continues to both amaze and frustrate.  Buyers are frustrated and sellers are often amazed.  The main issue we're struggling with is that homeowners are afraid to list their home because they're afraid of being sold out of it.  They have nowhere to go, they reason, so they can't sell. Can you see the circular logic here? Here are 5 great reasons to speak with your real estate broker today if you're at all considering listing...Continue Reading!
Have you heard of a "Seller's Market?" That term hasn't been uttered since just after the turn of the Millennium.  But it's back.  Let's take a look under the magnifying glass. Denver's inventory of available properties is breathtakingly low. So low that it's less than half what it was just 6 or 7 years ago.  In certain neighborhoods and price points, buyers who aren't aggressive are losing out to higher bidders, cash buyers and those ready to make a quick decision. In other...Continue Reading!
The end of 2011 came with few surprises for those of us in real estate, and one big one. The inventory of homes for sale in Metro Denver is nearly 40% below this time last year.  It's so low, that I can remember a time when it was almost triple what it is now. What this will most likely do is accelerate the pace of home sales. With less on the market, it should take less time to sell your house. Eventually, the...Continue Reading!
The S & P Case Shiller Home Price Indices were published yesterday for the period ending October 2011. Seasonally adjusted home prices, from September to October were up .5%.  Denver lagged only Phoenix in terms of non-seasonally adjusted figures at a drop of .2%.  Phoenix was the single city in positive territory, non-seasonally adjusted September to October. Overall, the national market was down 1.2% for the 20 City composite used by Case Shiller.  Denver continues to outpace the country, and the gap...Continue Reading!
Imagine you want to move from your city, small town, or suburb to a new location. This new city isn't as large as NYC or LA, but it's big enough to offer you the company of over 2 million residents metro-wide, all the major professional sports, plenty of arts and culture and great restaurants for foodies. Added to that, a fun outdoorsy lifestyle. Now imagine that you begin your home search in this city, only to learn that there are a little...Continue Reading!
The S & P Case Shiller Report was issued yesterday and Denver was ranked in the top 5 housing markets at number 5. This report reflects September 2011 housing sales.  Year over year prices in Denver were down, with a 1.5% decline.  September 2011 prices were also down a little over August.  The Case Shiller Report lags by 2 months, and this is a snapshot of where we were 60 days ago. Denver has been consistently ranked in the top 5 housing...Continue Reading!
10/15/11.  The Wall Street Journal. "It's time to buy that house." 10/21/11. Business Week. "Crazy deals await." 10/03. Market Watch. "Now could be the best time in history to buy a home." US News & World Report. "Many buyers who waited for rock bottom are finding now is the time to buy." Denver's inventory is low and buyers are searching for great properties.  If you're thinking of selling your home, get it on the market soon! These headlines should begin to foster the consumer...Continue Reading!
Sellers - this is not the winter you want to take your house off the market for the holidays. The Denver metro area inventory is the lowest it's been this entire millennium. Buyers are searching for homes and sellers are holding back. This level of inventory is about half what it was in the busy times. If you're getting your house ready to sell, get it ready now.  And get it on the market.  The weekly sales rate of 5.62 percent in...Continue Reading!