How COVID-19 Might Change Design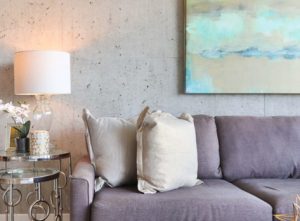 One question has been buzzing through my mind recently … how is this going to change our new "normal" and is this going to change everything? I think that the effects of COVID-19 may be with us for a long, long time to come. I think we will all talk about where we were when we were quarantined much like we look back on where we were when 9/11 happened.
So what does this mean for how we live in our homes? What changes might stick with us in terms of Real Estate? What about design trends? Many of these questions won't be answered immediately. However, there are a few predictions worth noting.
Most of us have been spending lots of time at home. Additionally, Mayor Hancock just put a stay-at-home order in place yesterday. In other words, this means even more time at home! As you spend hours at home, you might be looking around analyzing your design scheme. If you're like me, you might notice things you LOVE and things you might not like at all. So, how might this virus affect what we know about design?
Getting Prepared
Chances are, people will be building their homes in preparation for the potential of another pandemic. This has been a scary time for a lot of people, who may also be noticing how ineffective some ways of living are under these circumstances. In other words: change is NEEDED. Cleanable surfaces will likely be at the the center of these changes.
When it comes to counter tops and other surfaces, we might see trends towards easily cleanable these surfaces and antibacterial surfaces like labs have turned to. Looking at new countertops? Maybe this will be at the forefront of your mindset and new purchase.
What about other selling points? Many of my client's want a fabulous master suite in their homes. I'm not saying that this will go away, but I wonder if we will see a shift towards more office space … more on that later.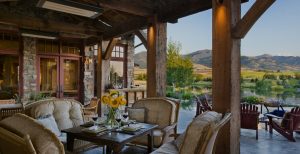 Flooring
Carpet, it can be a breeding ground for bacteria. For example, I'm looking at my carpeting and wondering what's living in there. Even though I clean my carpets twice a year … I still can't help thinking about it and want to push up my project to install new wood floors throughout my floor – the original 100 year old floors can't be refinished unfortunately.
I wonder if we will see a change in what people want for their flooring. Laminate flooring is not much better. Historically, it's not as easy to clean or scrub bacteria from. Will people want vinyl flooring, which is known to be easier to clean? (If you're not familiar with VF, here's a link to some photos). Known as resilient flooring, VF is easy to clean (hello, swiffer!). I'm wondering if we'll be seeing design trends lend towards this style of flooring.
Ceramic Tile
Ceramic tile sometimes gets a bad rap, but with so many great designs and finishes out there, I love ceramic tile! When working with new build homes, installing a ceramic tile with a brick set, or subway style is one of the best ways to cut corners and help keep the budget on track. It's generally cheaper, but did you know ceramic tile is great for getting rid of bacteria? Not to mention it's durable, which means it stays intact after years and years of use.
Copper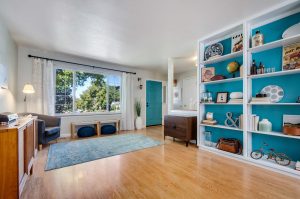 Who loves copper? I do, I do! If  you don't, you may be disappointed to see more of it roll out over time. Copper is popular because of the way it adds warmth to a space, but it is also known to be more sanitary in comparison to stainless steel. Fun fact: research has shown that bacteria can live for 72 hours on stainless steel and only 4 hours on copper. That's quite the difference!
Voice Control
Many of the homes I've showed recently have voice control and smart home technology. In recent years, it has become a very popular and coveted feature in new construction homes. What does using this kind of technology get rid of? TOUCH. How easy is it to tell your lights to turn off, the microwave to turn on, or the doors to close without getting up from the couch? Not to mention how safe it is during a global pandemic. The less surfaces you can touch right now, the better. As of now, we've known these features as luxuries. But perhaps they'll become more of a necessity in the near future.
Did you know there's a smart home technology that allows you to see inside your fridge without opening it? Is it magic? No! Just smart home technology at its finest : ) I've resisted talking to Siri and Alexa for years, but I think it's time I finally jump on the band wagon – I'm always late to the party … what can I say?
Let's Talk Mudrooms
I love a good mudroom and wish I had one! Even before the presence of COVID-19, mudrooms were becoming increasingly popular features for buyers. Mudrooms are great for a plethora of things, including organization, but they can also quarantine bacteria from entering your home if you leave shoes, jackets and bags in place. We're learning that germs on shoes are becoming one of the main ways this virus might be spreading.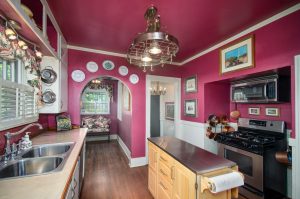 Mudrooms can allow you to leave your shoes behind before entering the core of your home and gives you the space to disinfect before stepping inside. I've always been a shoes off kind a lady, but perhaps I will start being more strict with asking guests to remove their shoes.
Home Offices
Many people have found themselves working from home during these trying times. And having the space to do so has been crucial to productivity and happiness. Having a home office space might become an essential feature of home buying in the near future. This is already a big trend, but I think this will continue as companies have become more lenient with flexible work hours and working from home once a week. After working home for the foreseeable future, I think offices are going to be at the forefront.
Do you have questions about living in Denver, Denver Real Estate, or design trends? Contact me for more info! We're going to get through this tough time together. Check out my latest blog post about fun activities you can do from home during the COVID-19 pandemic.