Latest Openings: Denver's Most Loved Destinations
While Denver Continues it's Re-opening Process;
Where Will You Visit?
Some of Denver's most popular businesses are opening their doors this week. These businesses are opening after months of closure, and want your support! Get the Gallery has made homes all over Denver into their own little art museum during quarantine, which has been a life saver for many of us!  You can now expand your love of art back to the Denver Art Museum and other venues to get your fix.
Denver Art Museum
The DAM is finally reopen. I know many of us have been waiting for this moment for many months! I had Dior fever for such a long time and I'm excited for the next exhibition to blossom into fruition (although that may be many more months way). But this is a start! They are currently open 10-5, 7 days/week. Tickets must be purchased in advance, which you can do here.
Denver Zoo
The Denver Zoo is opened its doors to the public on June 12th! You have to purchase your tickets in advance, which you can do here. If you can do this safely, this might be a great opportunity to get the kids engaged in an activity this summer, since many summer camps are closed. Each ticket has a certain amount of time you can spend in the zoo, so be sure to see what you want to see early on in your visit!
Denver Museum of Nature and Science
The DMNS also opened its doors on June 23rd. Too hot for the zoo? Head down the block and spend some time in the AC! The DMNS has a video that shares all about their new protocols to keep everyone safe. You must book your tickets in advance, which you can do here. Too soon to head out? Check out the Denver Museum of nature and science at home!
Museum of Contemporary Art
Coming soon to a Downtown Denver near you! This is one I absolutely cannot wait to visit when the time is right! The Museum of Contemporary Art is rep-opening their doors on July 1st. You can find their full list of re-opening facts and requirements here (bring that mask!). You must purchase a timed ticket in advance to visit the museum. Mondays are for members only.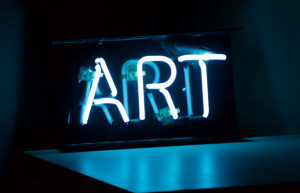 As businesses start to reopen, many people are grappling with what feels safe to participate in. Each of these businesses has an extensive list of operations they're implementing to ensure the safety of their clientele and staff. Each business requires advanced ticket purchases … so don't show up without one (or a mask!). Additionally, for those of us that are staying home, virtual options are still available. This is a great opportunity to keep the kiddos busy without summer camps or visits with friends.
Have questions about living in Denver? Contact me! I would love to share my knowledge of Denver and beyond with you. In the meantime, you can find my latest market stats post here.