Lifestyle Denver by Gretchen Rosenberg & Libby Levinson>
Denver's Source for Real Estate News, Neighborhood Happenings
and Market Trends.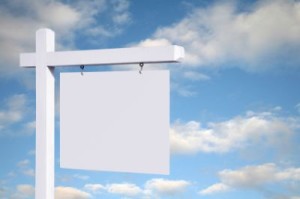 The Denver area residential real estate market continues to both amaze and frustrate.  Buyers are frustrated and sellers are often amazed.  The main issue we're struggling with is that homeowners are afraid to list their home because they're afraid of being sold out of it.  They have nowhere to go, they reason, so they can't sell. Can you see the circular logic here? Here are 5 great reasons to speak with your real estate broker today if you're at all considering listing...Continue Reading!
We did it again,  Inventory is down for the 8th straight month.  As of the end of February, we have just 8,082 single family homes available for buyers to view. On Friday last week, our office set 101 showings in one day.  We had to take a fire extinguisher to the phones at the end of the day.  The most showings I can remember the receptionist setting up on a busy Friday during the heyday was about 72, and that was...Continue Reading!
A few days ago, I showed a house to a motivated couple who want to find their next Denver home before Valentine's Day. They liked it, and decided they might make an offer.  Being savvy buyers, they asked me to give them an analysis of other properties that had recently sold around the listing they were considering. I also pulled the history of the listing, and we found that the house had been on the market for 10 months, with two different...Continue Reading!
[youtube]http://www.youtube.com/watch?v=Y9frmEv-vPA[/youtube] Have you seen this recent news report about Denver real estate? Denver is cited as the number one city to invest in real estate by Greg Rand of Own America. Watch the clip as Greg covers the metrics that influenced his decision: Lifestyle and livability Relatively low unemployment as compared with the national average In-migration of people relocating to Denver A foreclosure rate that is half the national average A young population Low cost of living Fresh air 9 Fortune 500 companies and growing Denver isn't a secret any longer.  The...Continue Reading!
The S & P Case Shiller Home Price Indices were published yesterday for the period ending October 2011. Seasonally adjusted home prices, from September to October were up .5%.  Denver lagged only Phoenix in terms of non-seasonally adjusted figures at a drop of .2%.  Phoenix was the single city in positive territory, non-seasonally adjusted September to October. Overall, the national market was down 1.2% for the 20 City composite used by Case Shiller.  Denver continues to outpace the country, and the gap...Continue Reading!
The S & P Case Shiller Report was issued yesterday and Denver was ranked in the top 5 housing markets at number 5. This report reflects September 2011 housing sales.  Year over year prices in Denver were down, with a 1.5% decline.  September 2011 prices were also down a little over August.  The Case Shiller Report lags by 2 months, and this is a snapshot of where we were 60 days ago. Denver has been consistently ranked in the top 5 housing...Continue Reading!
The Denver Post published a story this morning based upon research comparing Denver to 9 other U.S. cities. According to their study, Denver continues to outpace most other regional cities for Economic Power, Earning Power, Brain Power and Innovation Attractiveness. It's been our hope, here in Denver, that the Innovation Attractiveness will help fuel employment, but apparently we're lagging in jobs creation.  We rank 6th out of the 10 for job creation and 5th for housing affordability. I spent two days last week...Continue Reading!
Recently, Builder Magazine listed Denver as among the top 10 healthiest housing markets in their  "Healthiest Housing Markets: Mid-2011 Update." We've been experiencing such low vacancy rates for rentals, that much of what's driving home sales is investor interest.  Investors are willing to take a risk on our market and are snapping up good rentals.  With investors getting back in, more buyers will feel confident in the coming months. Builder Magazine says permits for new construction look to double in 2012 and...Continue Reading!